Ewellix launches next generation miniature profile rail guides for industrial and medical automation
The all-stainless steel LLS Series – miniature profile rail guides
A new series of compact, precision linear rail guides from Ewellix for industrial and laboratory applications featuring long service life, low noise and low maintenance.
Ewellix, formerly SKF Motion Technologies, has launched a series of compact precision rail guides that are low noise, have precision accuracy and require minimal maintenance due to self-lubricating features for industrial and laboratory applications.
The all-stainless steel LLS Series includes a unique ball retention plate at the bottom of the carriage for additional robustness as well as a ball recirculation system that facilitates easy
and secure carriage mounting by ensuring that the balls are retained in place during assembly and storage.
The carriage is factory pre-lubricated and a reservoir supplies long-term guide rail lubrication, for smooth operation. The carriage end-cap seals have also been specially designed to ensure that the lubricant remains within the carriage and that contaminants are excluded from the recirculating ball system.
The rail guides offer very low, or near-zero maintenance, essential for components destined for repetitive processes such as robotic sampling, 3-D printing or critical medical equipment
application.
In addition, carriages and rails are interchangeable within the same preload and precision classes due to Ewellix's 'Zero Rail' design concept, maximising design and assembly flexibility and enabling significant reduction in OEM inventories.
The LLS Series has been sized according to market requirements, with carriage sizes 7, 9 and 12 in standard or extended lengths. Depending on the application, a low friction shield, or a front seal for more demanding environments, are available. Rails are supplied in lengths of up to 1,000 mm as standard and longer lengths are available to order.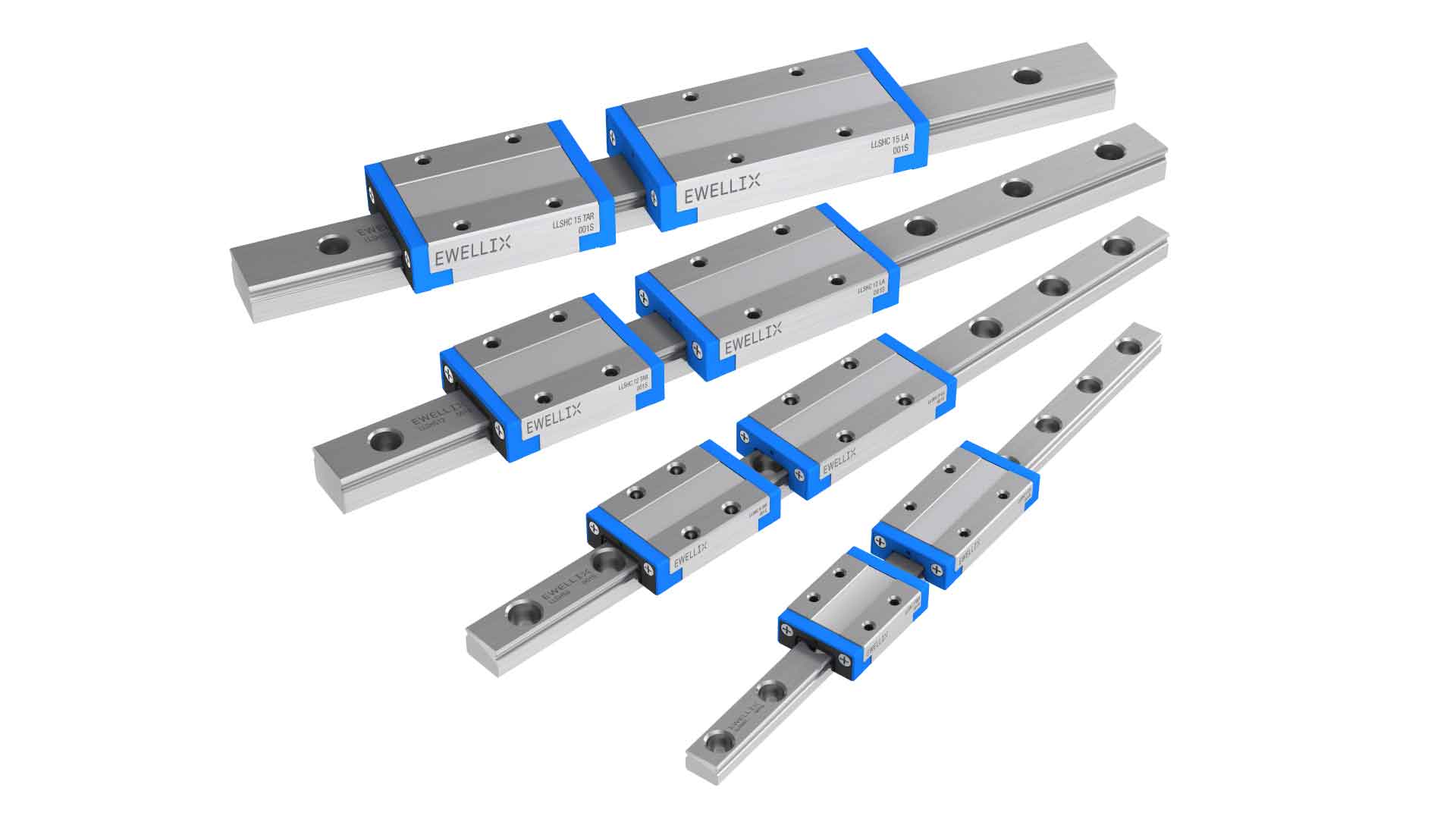 Miniature profile rail guides
Benefits:
Long service life, virtually maintenance-free
Smooth running with low friction, best in class
Good availability and shorter time to market
Features:
Factory pre-lubricated products with lube reservoir
Unique low friction low noise ball retention
Zero Rail Concept with interchangeable blocks on rails
Miniature profile rail guides are made for applications requiring compact, high running accuracy, long service life and low noise. Ewellix LLS systems offer extremely smooth running behaviour. The robust ball retention system avoids surprises during mounting. The products are ready to install while pre-lubricated with a lubrication reservoir for long service life. Rails and carriages (blocks) both have two reference sides for easy mounting.
About Ewellix
Ewellix is a global innovator and manufacturer of Linear Motion and Actuation solutions used in industrial automation, medical applications and mobile machinery. Formerly part of SKF Group, the Ewellix Group consists of 16 sales units and nine factories. External net sales are approximately 2.3 SEK billion and we employ around 1400 people. Ewellix is headquartered in Gothenburg, Sweden and is owned by Triton Partners.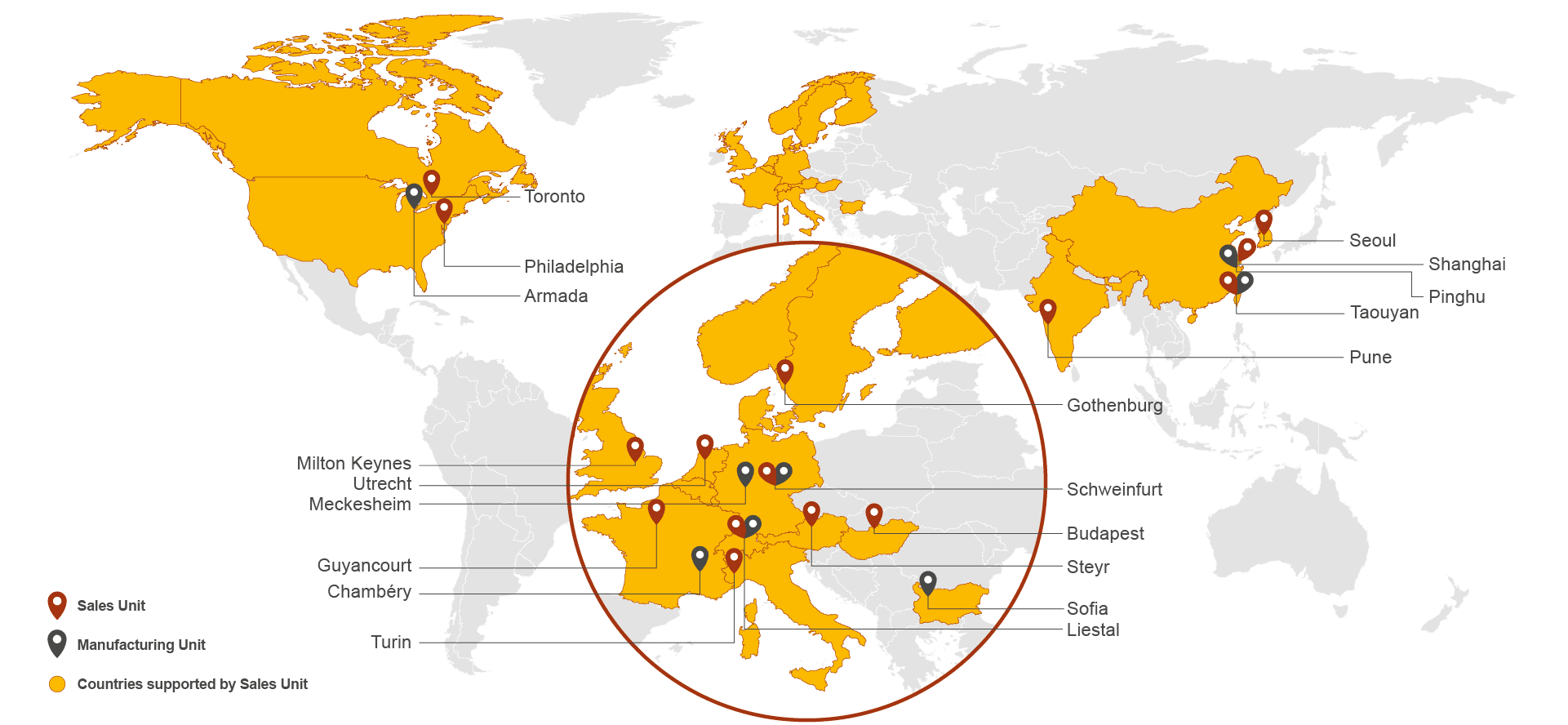 www.ewellix.com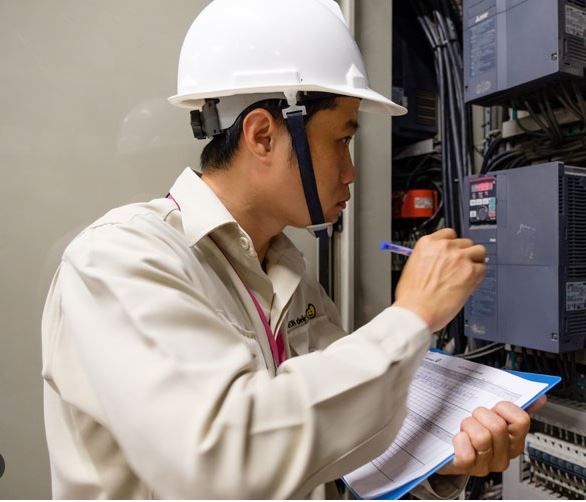 Tôi là Lê Minh Tiến, phụ trách phòng kỹ thuật của công ty Minh Việt E-linearmotion. Là một kỹ thuật viên ngành điện, điện tự động hóa. Qua hơn 10 năm tiếp xúc với các sản phẩm – phụ kiện, linh kiện điện công nghiệp như xy lanh điện, trục vít me, các loại vít me, atomat…. Nhờ đó tôi có đủ khả năng phân biệt các sản phẩm tốt và có thể tư vấn cho bạn những sản phẩm phù hợp với nhu cầu nhất. Nhằm tránh lãng phí khi dùng sản phẩm không đúng công suất cần thiết của từng máy móc.